OUR CONCEPT
We provide proper, prompt and spcialied service of lighting and materials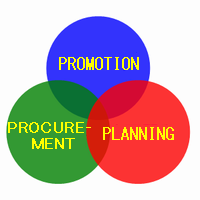 ■MATRIS CORPORATION is engaged in the business of lighting related materials and products, metal, machinery parts and products, As trading house, we have internal and external information network. Through the network, we are always trying to reach satisfaction of wide range of client's requirement by prompt and proper service.
As specialist of lighting and metal, we are supporting comprehensively from [PLANING] to [PROCUREMENT] and [PROMOTION].
Especially, we are opening an contact office at Bangkok, Thailand, where many Japanese conpany moves into actively. Through the Bangkok office, we are engaged in intercommunion and activities which connect Japan and Thailand.